---
Moti Buchboot
"If you have something worth saying, why not let others hear it."



Biography:

Moti Buchboot has been involved in the visual arts for more then twenty years. As a professional dancer of Argentine tango, Moti has drawn on his dance experience and his extensive background in movement-based arts to create dynamic and compelling stage and film productions. Souldance, his first widely-produced short film, was inspired by Moti's experiences with Argentine tango, his study of which began over a decade.

Moti's tango training began informally with his study of martial arts. His interest in movement brought him into contact with a variety of styles ranging from Tai Chi and Capoiera to Krav Maga and Muay Thai. This experimentation with physical art forms led him, eventually, to dance. He began studying ballet, African dance, and Brazilian street samba. But his continual search for his preferred dance style brought him to Argentine tango. Using tango as a vehicle for artistic expression, Moti has developed into a successful tango performer, promoter, and teacher. His dancing style is dynamic, experimental, and innovative. It abounds with creativity, continually involving new forms of expression.

Moti has appeared in numerous venues across Los Angeles including The Ford Amphitheater, Alex Theatre, and the J. Paul Getty Museum, as well as abroad in Singapore, Australia, New Zealand, and Israel. He began producing music and theatre dance shows in 2004 and in 2006 he began creating Argentine tango music videos. He has also been involved in producing, directing and presenting his own line of Argentine tango instructional DVDs, which are scheduled for release in early 2010. In addition, Moti has spent several years as a photographer in the Argentine tango dance clubs of Los Angeles, capturing the connection that develops between dancers. A collection of his photography from this artistic exploration is being scheduled for exhibition.

Moti currently choreographs, performs, and teaches in Los Angeles.


Director Statement about film:


I have been a dancer for almost twenty years and involved with Argentine tango for nearly a decade. A teaching and performing trip to Australia in 2005 led me to Uluro (Ayres rock). There, for ten days, I meditated, read about the history of the sacred rock, walked, and wrote. During those days of reflection, I discovered a personal need to "get back to nature." This led me to a southern California outdoor school which offered instruction in earth philosophy. The classes discussed the Native American outlook of the world and applied this philosophy to developing a connection to the earth and to modern day reality. As a performer, this connection to nature and an understanding of each individual's role in the universe, influence my choreography, as well as my other visual art explorations. Shortly after that trip to Uluro, I began experimenting with cinematography. First with short tango musical videos, then with a line of instructional DVDs.

In 2007, I embarked on a vision quest in the eastern Sierras during which I spent four days being sequestered in a 10ft by 10ft square. This experience inspired me to write several stories, one of which is the story described in this film.


---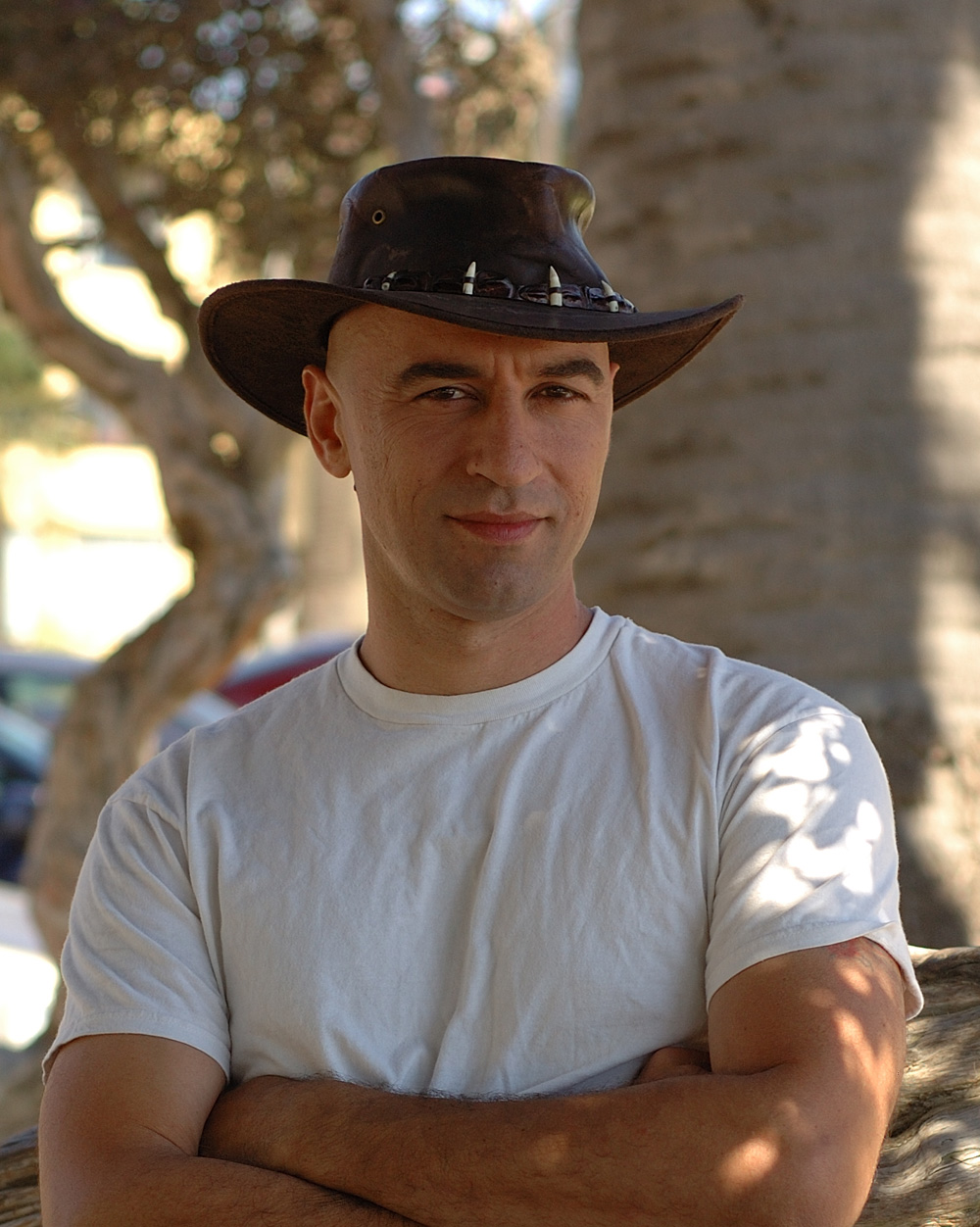 to contact Moti via email at buchboot@earthlink.net