---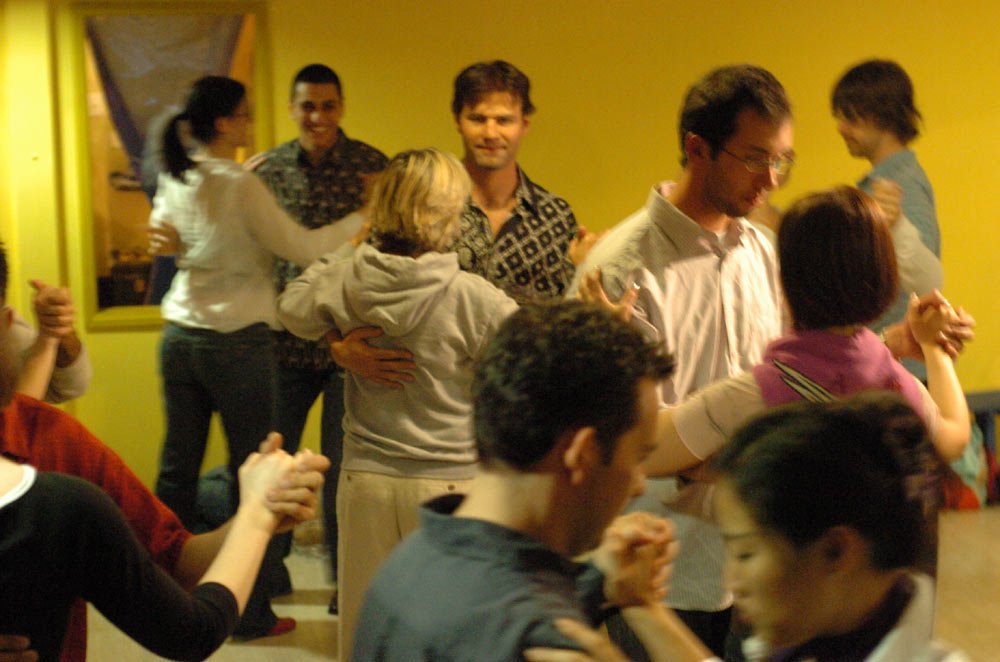 Thursday Beginner Class in Hermosa Beach.
New location in Hermosa Beach; please contact Moti for address.

Beginnerís special: Two for the price of one.*

Pay for one five week beginner series and a partner can join you for free.

NEW SERIES START January 3rd, February 7th 2013.


Join Moti and Sara on Thursday nights for an ongoing 5 week progressive beginner class in Hermosa Beach. This class provides students with the fundamental vocabulary, techniques, and concepts necessary to build a successful foundation for Argentine tango social dancing. The class avoids the rote memorization of patterns and steps, which often leaves novice dancers fumbling on the dance floor. It instead emphasizes basic concepts of leading and following and the relationship among partners, the music, and other dancers to prepare students for any tango social dance experience. Moti's teaching style, couched in a highly-energized, yet casual and relaxed environment, allows students to learn simply, quickly, and confidently.

Time: 7:30-8:30pm

Location: New Location; please contact Moti for address 310 625 6501 Hermosa Beach, CA 90254
Cost:$50 for Series, $12 one class

**No partner required.
***Leather soled shoes recommended.

For directions go to:

Care to be notified on classes, milongas, performances and other exciting activities?
Subscribe at this link.


to contact Moti via email at buchboot@earthlink.net or call him at (310) 625-6501.