Beachlonga TBD. Free As Always.

San Tel Mo nica milonga- The longest running year-round outdoor milonga in the world !!!!



No regular milonga until further notice.

Come enjoy the ocean-fresh air and the friendly people of Santa Monica while dancing under the trees, street lamps, and the evening sky. People will gawk and watch in wonder and may even join in-spurred by their own passion- filled reveries as they imagine themselves twirling across the dimly-lit dance floors of Buenos Aires milongas.
Dates: TBD.
Time: 6-10pm.
Location: 3rd Street Promenade, Santa Monica (northern end)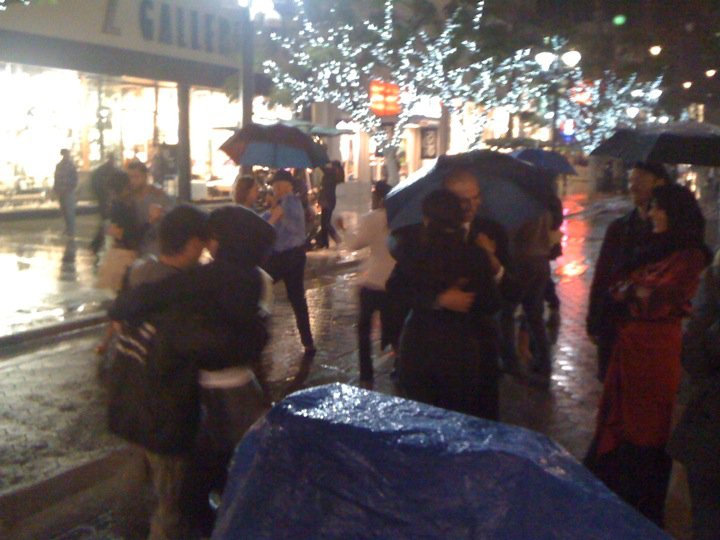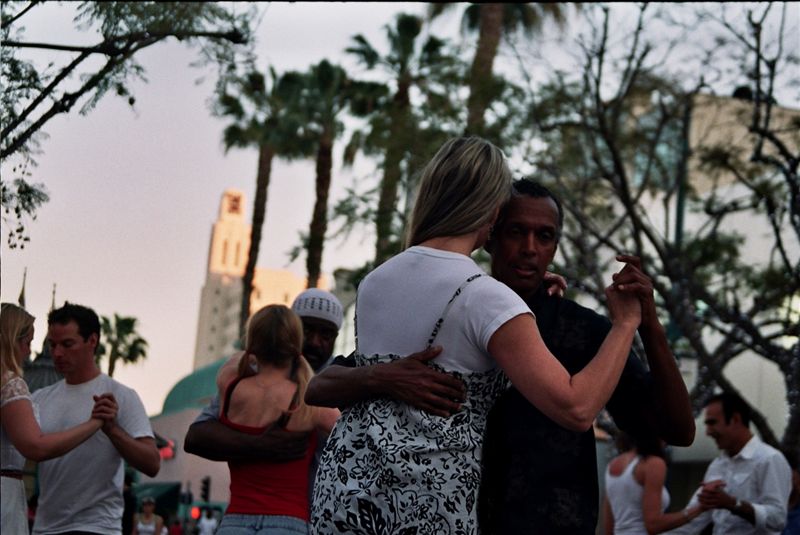 Alternative Tango Tuesday No event until further notice.

Always thought there was more to tango music than the tango music of the 30s or 40s? Ever wanted to dance tango to non-tango music? Have any music you want to share? This is the place to do it! Safe environment, respectful dancers, refreshments, and some surprises. Location: Varieties international 2523 17th St Santa Monica, CA 90405

Beachlonga at Santa Monica's beach- July 13th 2014 5-8pm,
Summer is here again, and how can we not dance at the beach?
On Sunday 4pm- sunset a stone throw North of the Santa Monica pier, right at the water edge.
Bring sunscreen, towel, water, and possibly a snack to share with everyone else (No alcohol please!!!).
We will dance in the sand. It's doable, we've done it few times in the past.
Hope to see you there!
first annual Pjamilonga.
On Saturday January 26th 2013 Toni, Joe, and I will host the first annual Pjamilonga. Always wanted to dance in your comfy wear? Now's your chance! Bring your winter Pjs, lounge wear, Etc... This will be a community Free event in a private residence in Bel Air. All levels are welcome Also, bring your favorite midnight snack to share with others... Please call Moti 310 625 6501 for address. ... Here is the definition of PJ's: Pajamas, also spelled pyjamas and often shortened to PJs or jammies, can refer to several related types of clothing, The original paijama are loose, lightweight trousers fitted with drawstring waistbands and worn in South and West Asia by both sexes. In many English-speaking nations, pyjamas are loose-fitting, two-piece garments derived from the original garment and worn chiefly for sleeping but sometimes also for lounging, also by both sexes. More generally, pajamas may refer to several garments, for both daywear and nightwear, derived from traditional pajamas and involving variations of style and material. Traditional pajamas consist of a jacket-and-trousers combination made of soft fabric, such as flannel ;The jacket element usually has a placket front and its sleeves have no cuffs.


On Saturday November 14th 2009.
Moti's Potluck Birthday Party and "Tango Music" CD Release Party.
Please no alcohol and no gifts- your presence is enough of a present.
Another year has passed and I thought to myself, "why not have a party?"
So here goes; you are cordially invited to celebrate my birthday party as well as the release of "Tango Music" featuring members of the Los Angeles Tango Trio. Coco Trivisonno on bandoneon, Pablo Motta on bass, Marcelo Caceres on guitar, and Laura Hackstein on violins and viola.
We will start at 9pm
Special fusion performance at 10:30
Please don't stress about the Potluck part (just show up).
Cost 5$ (to cover studio rental).
Cd will be available for only 10$ (after that you will have to get it on line for 12.95 plus shipping). CD's will be given throughout the evening.
Location: Your Neighborhood Studio.
11154 Washington Blvd. Culver City (one block east of Sepulveda).

To Buy CD ON LINE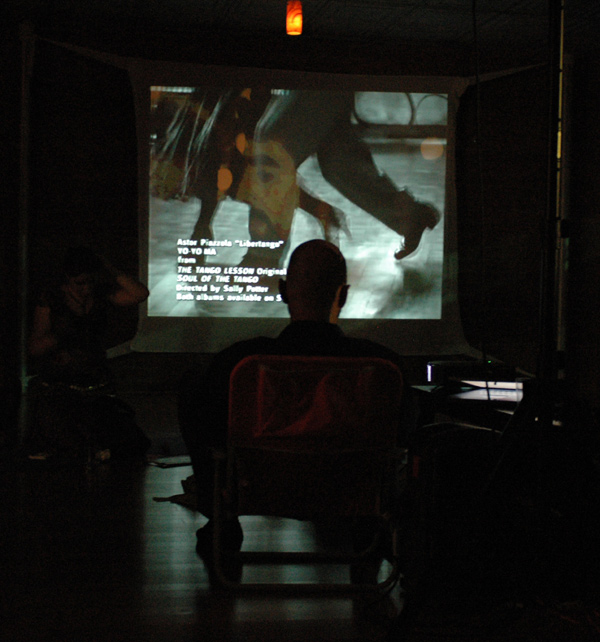 "Tango Night at the Movies" Milonga Saturday Date to come 8:30 -?
Announcing a venue designed to entice both dancers and non-dancers alike.
Gather your friends, acquaintances, or just bring yourself to Tango Night at the Movies. This community-building event will showcase a different tango-related movie (with oodles of free popcorn) and will be followed by an evening of dance. Tango Night at the Movies will entertain both folks looking for just an interesting night of cinematic activity and those who also stay to dance. And it will finally allow your non-tango friends a relaxed, welcoming environment in which they can gain a glimpse into how you spend all those late nights.
Where: Your Neighborhood Studio 11154 Washington Blvd. Culver City (one block east of Sepulveda)
When: Date to come 8:30pm movie to be followed by the milonga.
What to Bring: your friends, collapsible lawn chairs, blankets, pillows, anything to sit on Hollywood Bowl style
Cost: $10.00 ($8.00 students).
With All the popcorn you can eat
Official Web site



A short film I wrote and performed in with some of our local tango friends.


Care to be notified on classes, milongas, performances and other exciting activities?
Subscribe at this link.


to contact Moti via email at buchboot@earthlink.net or call him at (310) 625-6501.