---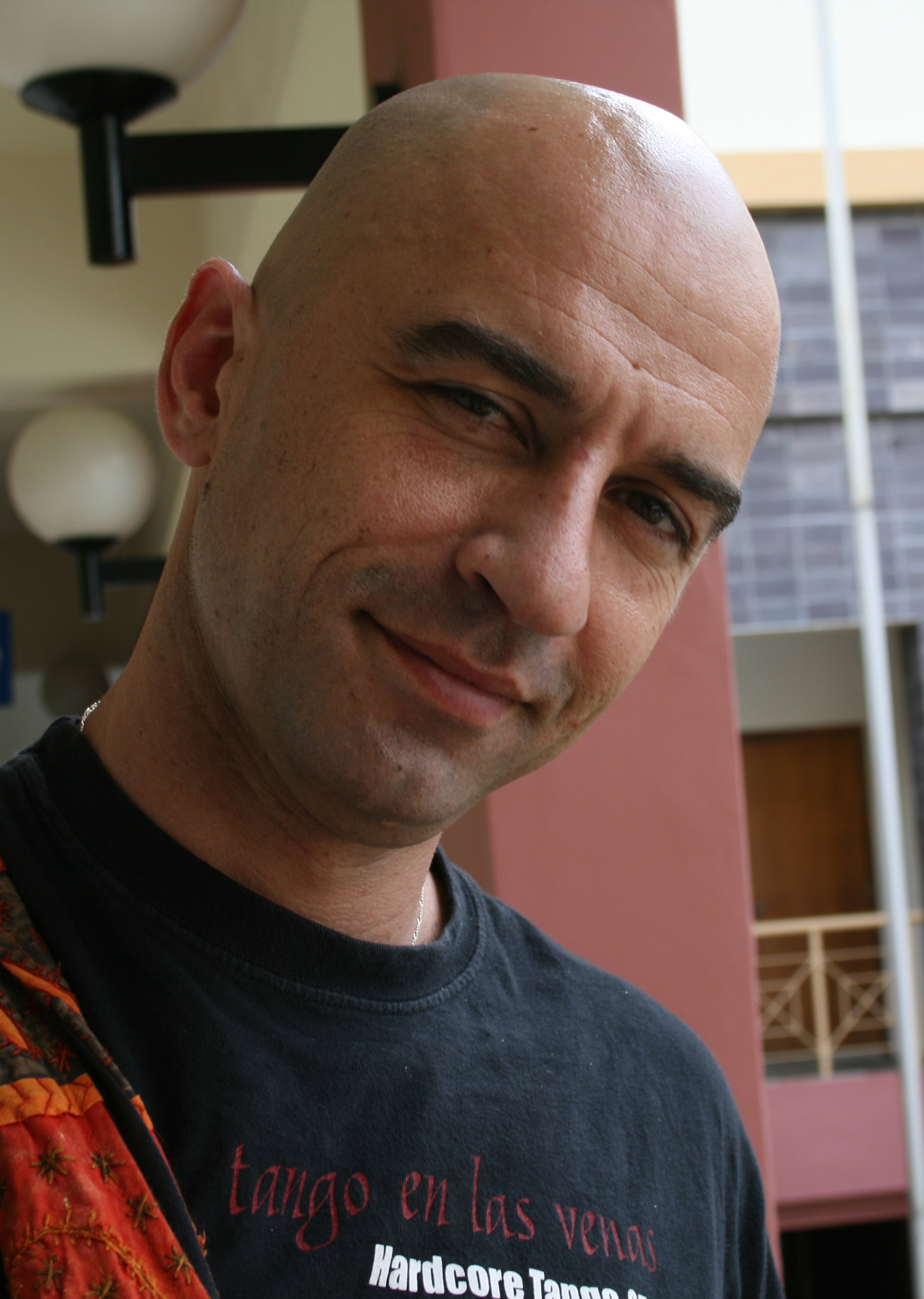 Moti Buchboot

Moti informally started his tango training over twenty years ago when he began to study martial arts. His interest in body movement brought him into contact with a variety of styles ranging from Tai Chi and Capoeira to Krav Maga, Muay Thai, and in the past few years, Kung Fu. This experimentation with physical art forms led him, simultaneously, to dance. He began taking lessons in ballet, African dance, Brazilian street samba, and contact improvisation. But his continued search for his preferred dance style drew him to Argentine tango. A dance he has been teaching for over a decade.
Moti's foray into Argentine tango began with his study of the more traditional, close embrace style of Orlando Paiva and Carlos Gavito. He was then introduced to the teaching of Chicho Frumboli and Fabian Salas. Moti's background in these different tango vocabularies and his mastery of their techniques allowed him to successfully meld these two styles and incorporate them into a style of his own. His dancing style is dynamic, experimental, and innovative. It abounds with creativity and continually evolves to explore new forms of expression, while simultaneously striving to be mindful and respectful of tradition
His experience and body awareness allow him to break down every movement to its bare bones, which helps every student clearly understand and apply the basic concepts underlying the dance. Moti's teaching focuses on the fundamental ideas associated with the tango in a casual, relaxed, and sometimes, even funny atmosphere. He emphasizes core ideas including walking, listening to and hearing the music, creating a dynamic movement, and being socially aware on the dance floor.
Moti has appeared in numerous venues across Los Angeles including the Ford Amphitheater, the Alex Theatre, the J. Paul Getty Museum, and Universal City Walk. He has also lectured and performed at Pasadena City College. Moti has taught across the country in cities such as New York, Albuquerque, Boston, San Diego, Las Vegas, Portland, Seattle, and San Francisco. He has taught internationally in Israel, Australia, New Zealand, and Singapore.
He currently teaches, promotes, performs, and choreographs in Los Angeles.



to contact Moti via email at buchboot@earthlink.net or call him at (310) 625-6501.